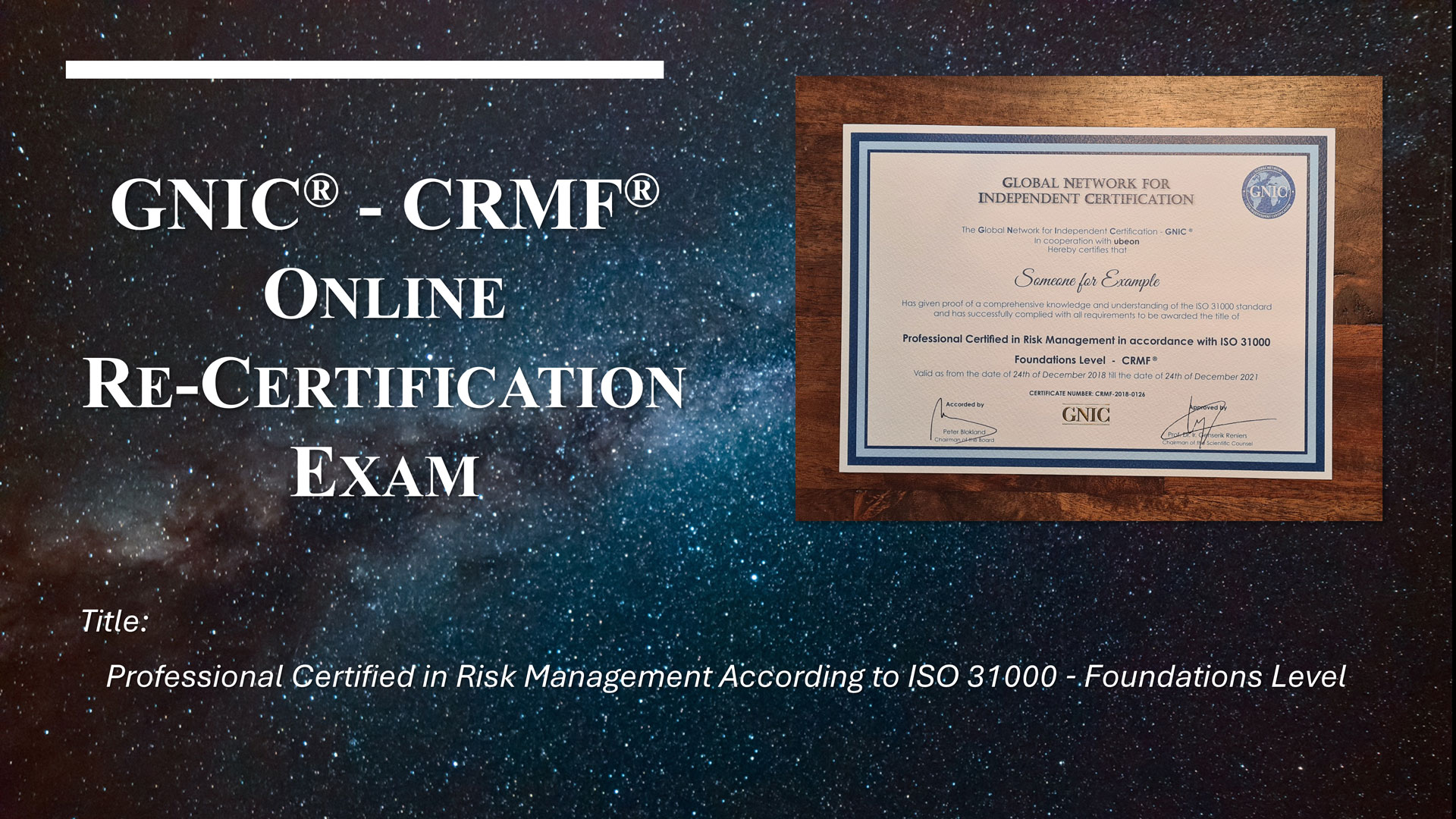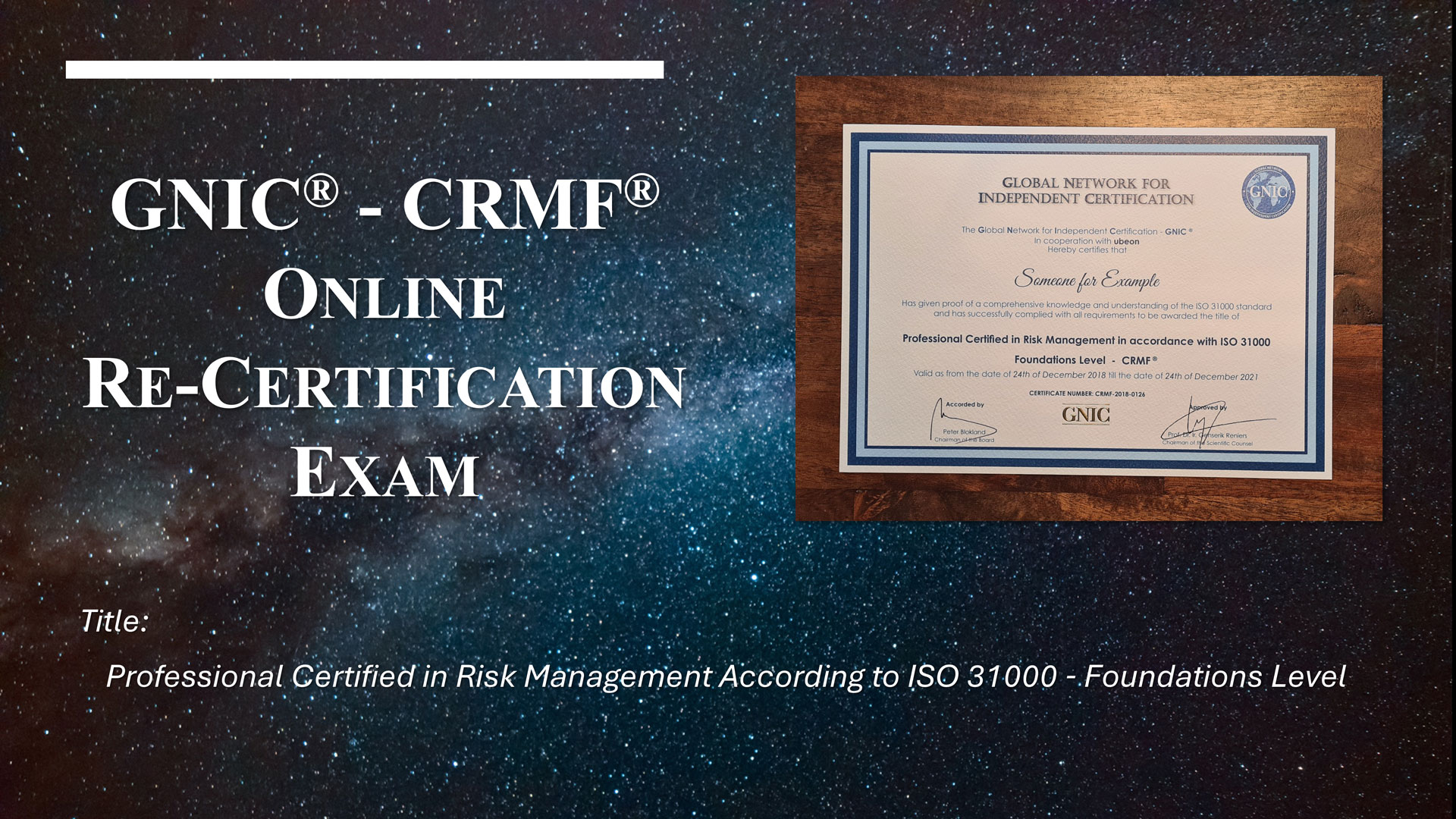 CRMF® Re-Certification Exam
Professional Certified in Risk Management in accordance with ISO 31000 - Foundations Level
You can re-certify your individual ISO 31000 certification (Foundations level) by succeeding the GNIC ISO 31000 Re-certification online exam. (Foundations Level 20 questions multiple choice, open book, 1 hour)
GNIC uses a cloud-based & secure online assessment software with anti-cheat features and excellent customer service in case of problems.
The online re-certification exam is an open book exam that takes you through the main updates of the standard. You may use your documentation to do the exam. However, GNIC certificates have to be earned by a good level of knowledge and understanding. Therefore, you get 1 hour to answer 20 questions and at least 75% will be required to succeed. So, you better know where to look for the answers.
This value of this credential is also reflected in the certificate itself. It is printed on high quality paper, with an embossed gold print logo to proof its authenticity. You will also receive a pdf copy, which will be the print proof, of your certificate.
At GNIC, due to the high value of our certificates, we produce certificates once per quarter. The dates depend on candidates finishing their exam and print office availability.
Your copy will be delivered by international registered mail (worldwide), at the latest in the quarter that follows on the date of your successful exam.
In the meantime, the e-mail with your exam result is the proof that you have earned the CRMF® certification with the title of "Professional Certified in Risk Management in accordance with ISO 31000 - Foundations Level".
You are required to forward your current certificate (GNIC, G31000 or Other)
To register for the exam:
Fill out your request on the form below and add your current certificate in pdf format
Click on "Order Now" button
Receive your invoice for payment
When your payment has been confirmed:
Receive an e-mail with exam instructions, your access link and access code
Start the exam at your convenience and finish the exam within the hour
Receive a full report of your result
When you obtain an insufficient result (< 75%):
Receive an invitation for a free re-exam (step 4)
When you are successful (75% or more):
Receive an e-mail with confirmation of your result
Receive your certificate (hard copy and pdf) the next quarter at the latest
Fee:      250,00 €  VAT excluded
This fee includes the exam and one free second attempt, a report of your results, a pdf copy of your certificate, the certificate and secured delivery of your certificate worldwide.
| | |
| --- | --- |
| Program type | |
| Price (excl. VAT) | €250.00 |
| Price (incl. VAT) | €302.50 |