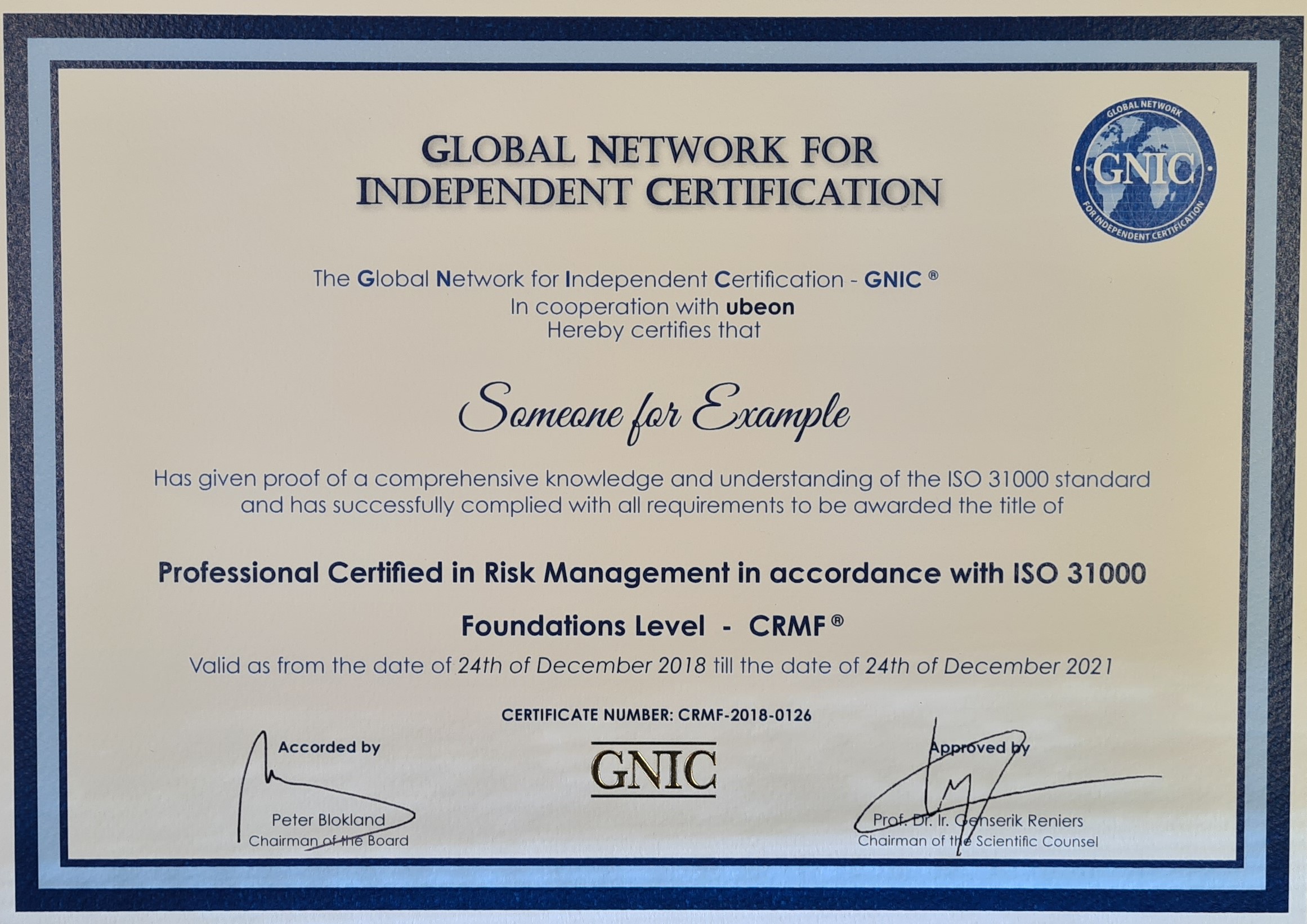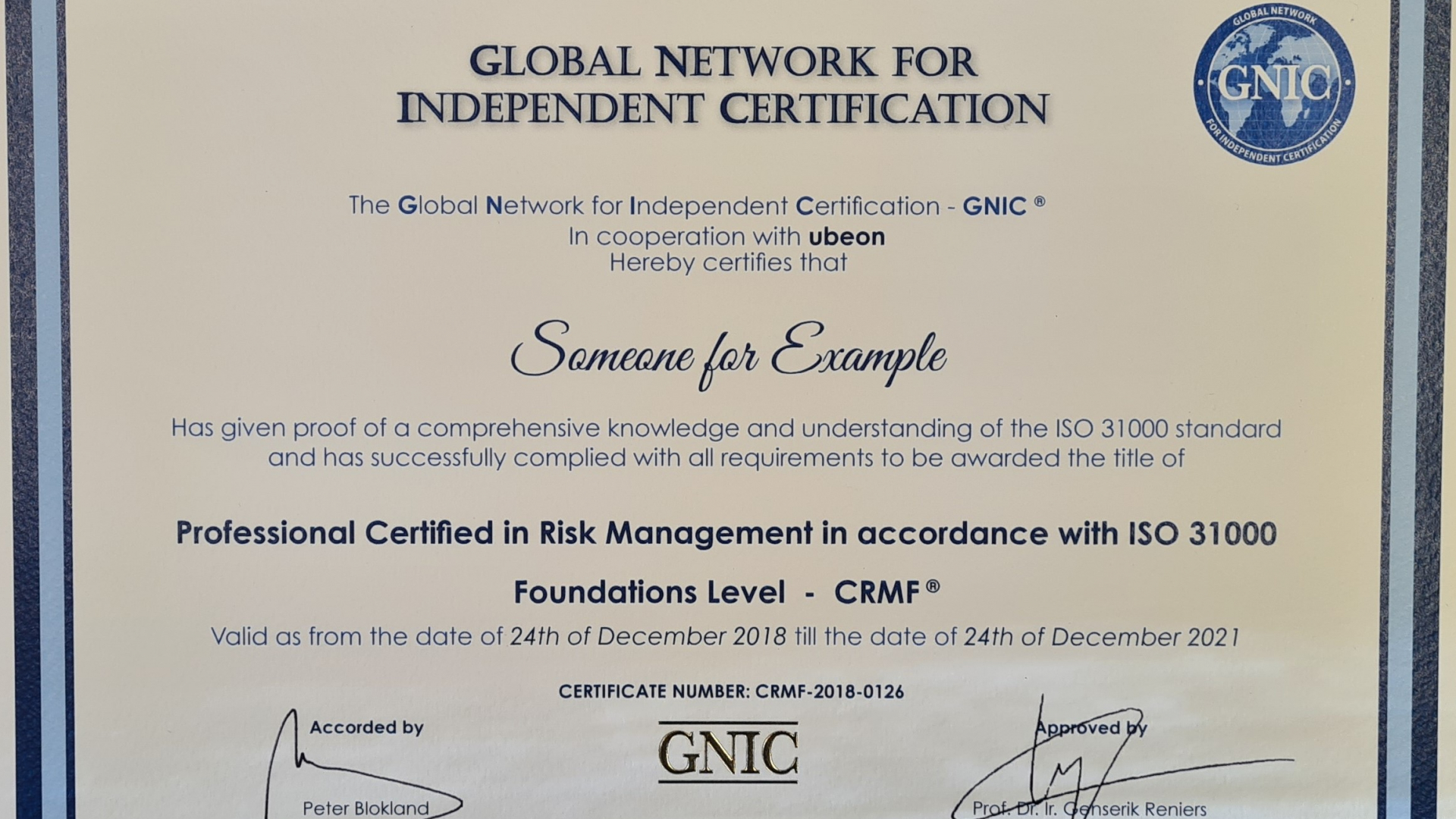 GNIC Re-certification
GNIC Re-certification
The GNIC certificates are valid for three years. To maintain certification the applicant is required to demonstrate participation in activities that are related to the certification and the performance of related tasks. This includes education, training, work experience in implementing or use of the subject matter, private study, attendance of meetings, conferences and seminars.
Evidence of these activities are to be presented as follows.
Part 1 consists of a short blog article how the applicant has used ISO 31000 in a professional context and how this brought benefit, highlighting what specifically was useful.
Part 2 consists of an overview of the applicant's professional experience related to the use of ISO 31000. This overview can be presented in a list of relevant items, for example job title(s), corporate responsibilities, courses, seminars, conferences followed by the applicant or any other information deemed relevant to the received certificate.
When applicants are not able to comply with the above mentioned Part 1 & Part 2, they can remain certified by attending knowledge based conferences regarding ISO 31000 that are promoted on the GNIC website and/or seminars that are hosted by members of the GNIC network, (for instance the Risk!n conference in Switzerland, online or other similar events) also by handing in a blog article, similar to the article mentioned in Part 1, but in this case discussing, explaining or commenting on one or more of the conference topics visited.
A request for re-certification can be initiated via e-mail to GNIC directly. This application then needs to be accompanied with the elements mentioned above. The request can also be initiated via the GNIC member organisations, who will then forward this request.
For re-certification, an administrative fee of 50 euro will apply. After validation of the proof (Part 1 & Part 2) applicants will then receive an updated certificate in pdf.
When the applicant wishes to receive a new hard-copy certificate indicating the new validity date, a charge of 150 euro is applicable to cover production and distribution cost.
Finally, applicants can also re-certify by retaking a GNIC certification exam at any GNIC member course worldwide, when such an opportunity is offered, or by taking the GNIC online re-certification exam. This re-certification exam will be charged with a fee of 250 euro to cover for the examination and the issue of a new certificate.
Recognition of non-GNIC certifications
GNIC is an initiative of former G31000 certified trainers and consultants, who are dedicated to the high value their G31000 certification aimed for. In order to improve and strengthen the academic foundation on which the certification is based, GNIC has established an independent advisory board, consisting of an academic counsel and a content committee. In addition, GNIC wants to ensure reliable follow-up and logistics regarding the certification documents.
As such, GNIC also recognises the certifications issued by G31000. Consequently, re-certification is also possible according to the GNIC rules stated above.