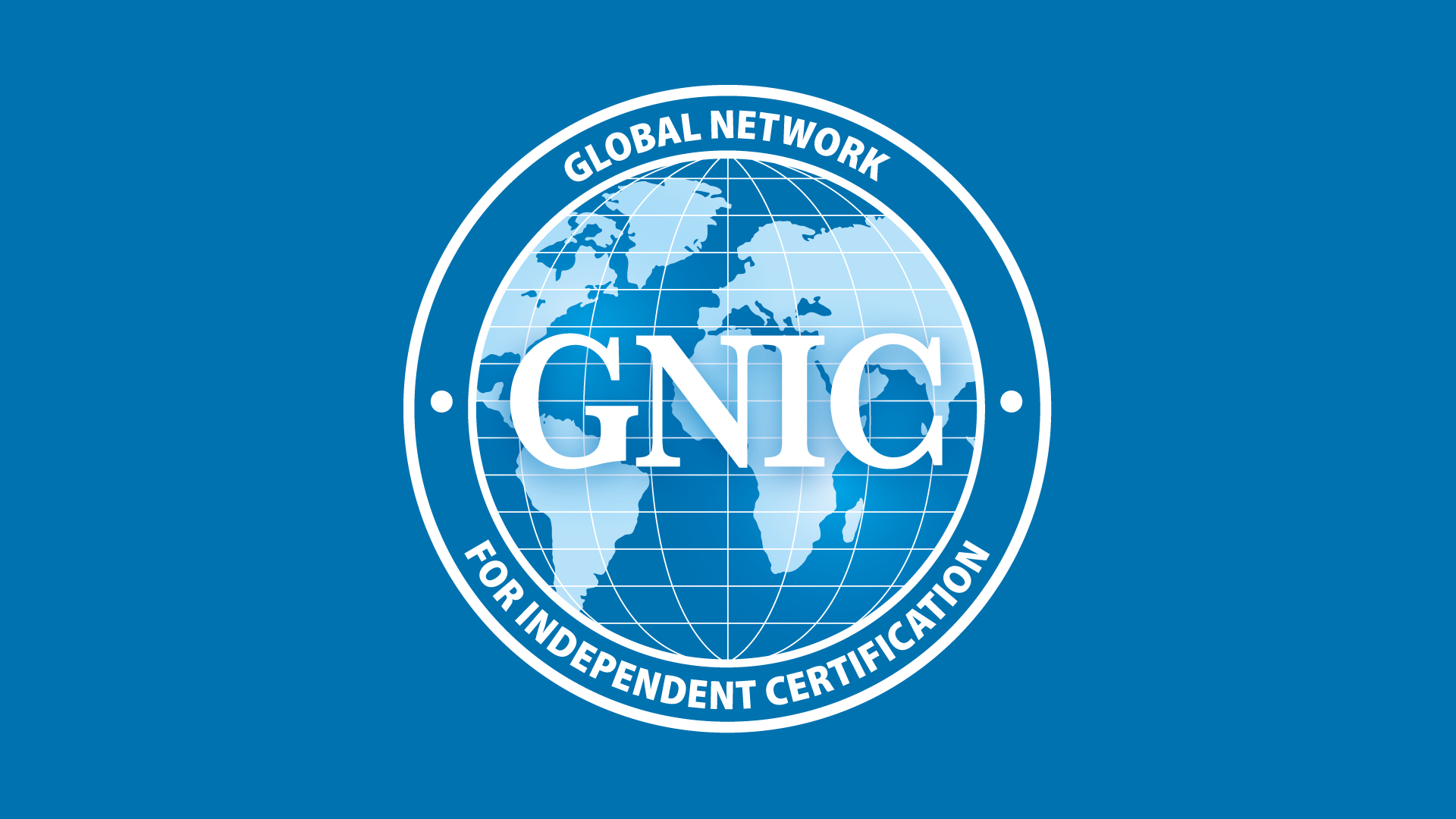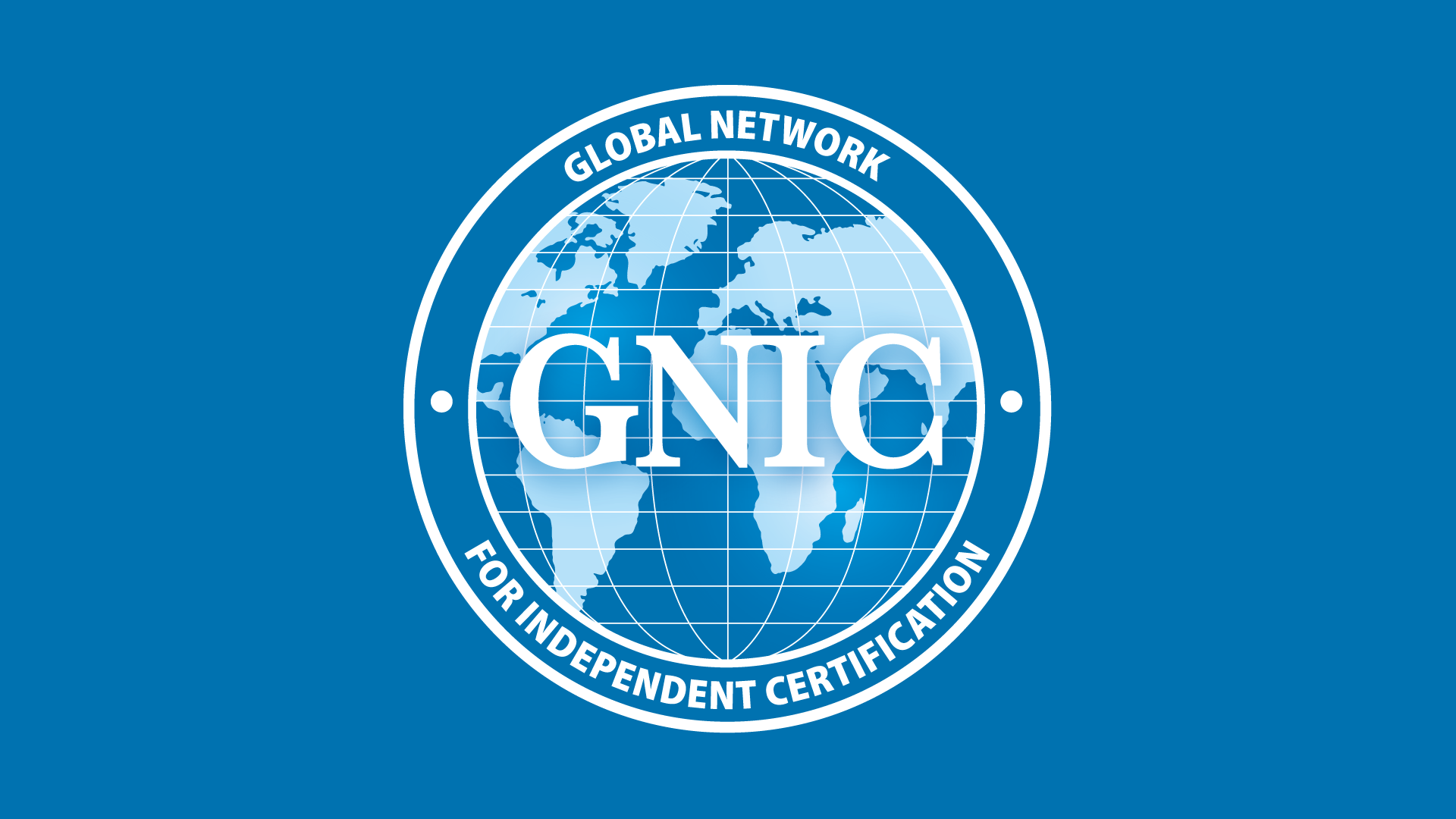 Legal
This website is maintained by the Global Network for Independent Certification (GNIC) VZW/NPO located at Hugo Verrieststraat 13, 2540 Hove, BELGIUM.
Use of the website
GNIC takes great care and attention to its websites and strives to ensure that all information is as complete, correct, understandable, accurate and current as possible. Despite all efforts, information may not be complete, correct, accurate, updated or displayed.
If the information you find on this website, chat or social media is deficient, GNIC will make every effort to correct it as soon as possible. If you find inaccuracies, please contact the website administrator. Please use our contact form to do so. We strive to process your report as quickly as possible and provide you with a response within 2 business days.
GNIC also makes every effort to avoid interruptions of a technical nature as much as possible. However, GNIC cannot guarantee that the website or other information channels will be completely free of interruptions and other technical problems.
General character
All information on the websites of GNIC and on websites to which reference is made is of a general nature, unless expressly stated otherwise. The information is not adapted to circumstances specific to any person or entity. You should not regard this information as personal or professional advice or its equivalent. To obtain specific or personal advice, you can always consult GNIC.
The video clips you see on this website are for illustration purposes only of the written content on the site.
Hyperlinks and references
This site contains hyperlinks to other websites. GNIC has no technical or content control or authority over these sites and therefore cannot offer any guarantee as to the completeness or accuracy of the content or the availability of the websites and information sources.
Cookie Policy
For information and general questions about how GNIC processes your data, you can always contact us via our contact form or via info@GNIC-coaching.be. There you can also always send comments and suggestions, and to exercise the rights granted to you by the regulations.
GNIC may change the cookie policy at any time. This may happen, for example, in the context of changes to services or applicable legislation. The changed policy will then be announced on the relevant website and will apply from the moment it is announced.
What exactly are cookies?
Cookies are small data or text files that are installed on your computer or mobile device when you visit a website or use a (mobile) application. The cookie file contains a unique code that allows your browser to be recognized during the visit to the online service or during successive, repeated visits. Cookies can be set by the server of the website or application you are visiting, but also by third-party servers that may or may not cooperate with this website or application.
Cookies generally make interaction between the visitor and the website or application easier and faster, and help the visitor navigate between different parts of a website or application.
GNIC believes it is important for you to be able to view, listen to, read or experience content at any place and at any time through various media platforms. GNIC also wants to work on interactive services and services tailored to your needs. Websites and applications employ techniques to make this possible, such as cookies and scripts. These techniques are hereinafter referred to as cookies for convenience. In this cookie policy, GNIC wishes to inform you which cookies are used and why. Furthermore, it explains to what extent you as a user can control their use. After all, GNIC would like to guarantee your privacy and the user-friendliness of its websites and applications as much as possible.
How can I refuse or control the use of cookies on this website?
You can refuse the installation of cookies through your browser settings. You can also delete already installed cookies from your computer or mobile device at any time. Instructions can be found on your browser's website.
Protection of personal data
GNIC attaches great importance to the protection of your privacy. Most information is available through the website without processing personal data. If you contact us via email, chat or by phone, you may be asked for personal information in certain cases. The contact details and question are recorded in that case. These data are only further communicated to the third parties if this is necessary for the further handling of the question asked. If you ask a question by e-mail, your e-mail address may also be used to subsequently send you a link to a satisfaction survey about our services.
The data are always processed in accordance with the provisions of the General Data Protection Regulation (AVG / GDPR), and with the provisions of the Belgian and Flemish regulations on the protection of natural persons with regard to the processing of personal data.
For further questions or to exercise your rights, please contact us at the email address info@gn-ic.org